Visit
The Muhammad Ali Museum is the definitive experience for exploring Ali's life and legacy through exhibits, films, and interactives.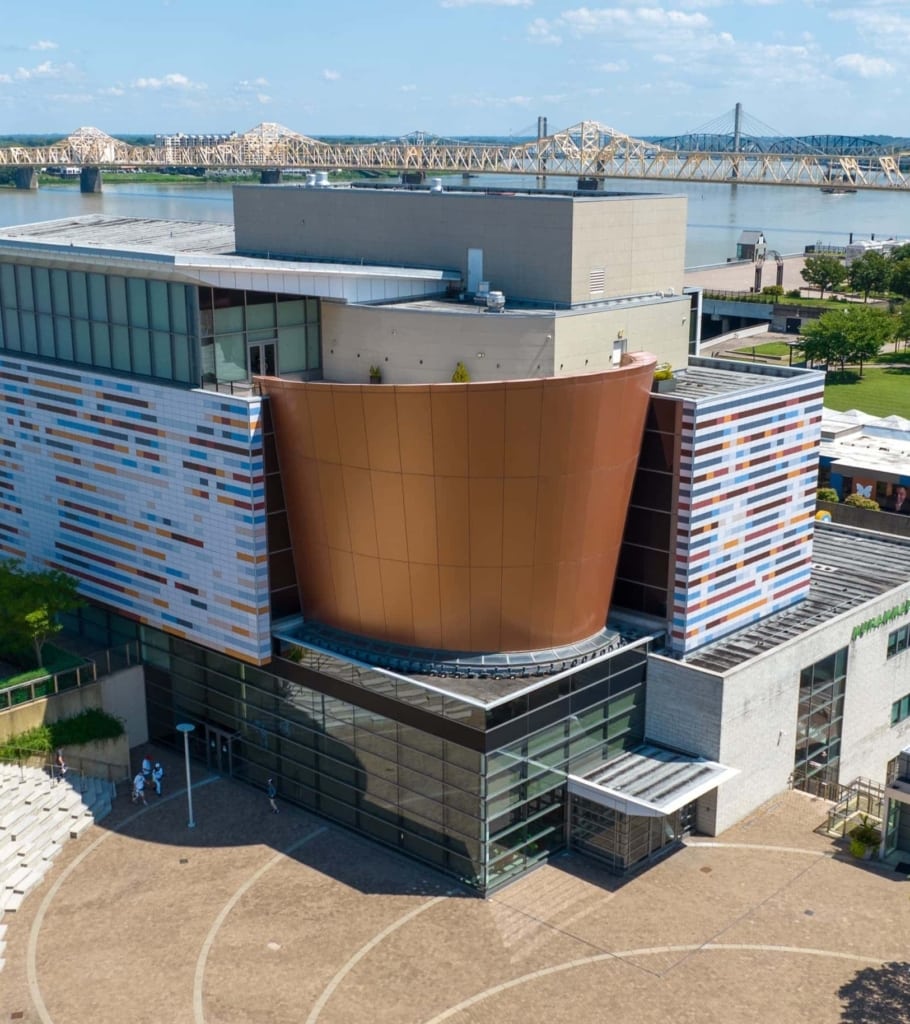 Visit the Museum
Through the Museum's exhibits, films, and immersive environments, you'll follow Ali's journey from his Louisville childhood through the three world heavyweight titles and humanitarian efforts that made him a global icon.
Explore the artifacts, imagery, and interactive displays that bring to life Muhammad Ali's singular achievements inside and outside the ring. Discover the pivotal "red bike moment" that led Ali to lace up his first boxing gloves. Explore the controversy over his objection to the war in Vietnam that led to being exiled from boxing. Punch and jab in a recreation of the Deer Lake training camp where Ali dedicated himself to reshaping his technique and regaining his title.
Throughout these triumphs and challenges, you'll see how six core principles embraced by Ali—Confidence, Conviction, Dedication, Giving, Respect, and Spirituality—would guide his life as an athlete, humanitarian, and emissary of peace.
The Museum is part of the Muhammad Ali Center in historic downtown Louisville—Ali's hometown and the only choice he considered for establishing the cultural and education center that works to continue his legacy.
Find your own moments of insight in this celebration of a legendary life that continues to inspire greatness. Take a journey and find the heart of a champion within us all.
Plan your Visit
Your Muhammad Ali Museum visit is one click or call away.
Tickets are available online or onsite. You can also check our hours, location, and more.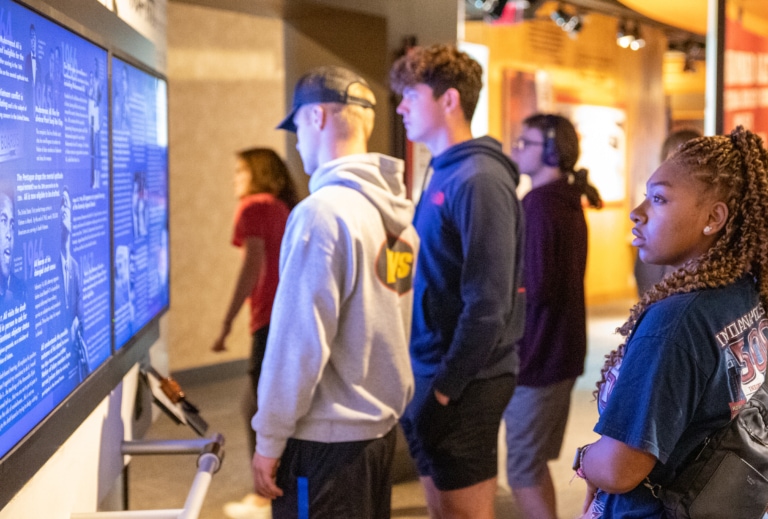 Additional Info
Looking for details on how to get here, what accessibility resources we offer, and more? We've got you covered.