The Muhammad Ali Humanitarian Awards
Celebrating Greatness and honoring those who carry on Muhammad Ali's work towards a more just and compassionate world.
Launched in 2013, the Muhammad Ali Humanitarian Awards (MAHA) were developed to honor Ali's lifelong humanitarianism and to celebrate a new generation of social changemakers.
Each year, the Ali Center pays tribute to a number of high-profile "seasoned humanitarians" who are named as Muhammad Ali Humanitarian Awardees.
In addition, we honor six young adults, age 30 and under, who are serving as advocates, activists, and role models in ways that are transforming communities and bringing about positive change in the world. Each of these winners is recognized for embodying one of Muhammad Ali's Six Core Principles: Confidence, Conviction, Dedication, Giving, Respect, and Spirituality.
The annual MAHA ceremony is the Ali Center's primary fundraiser, with proceeds going to support the Center's mission-based programs, community events, impactful partnerships, digital content, and museum exhibitions.
2023 Awardees
Learn more about the honorees of this year's Muhammad Ali Humanitarian Awards.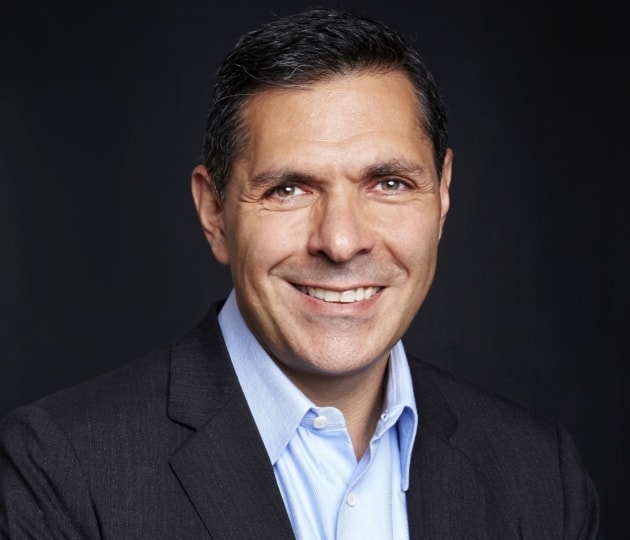 Daniel Lubetzky
Lubetzky, founder of KIND Snacks, is being honored with the Civility and Compassion Award for using civil efforts to bring regions together.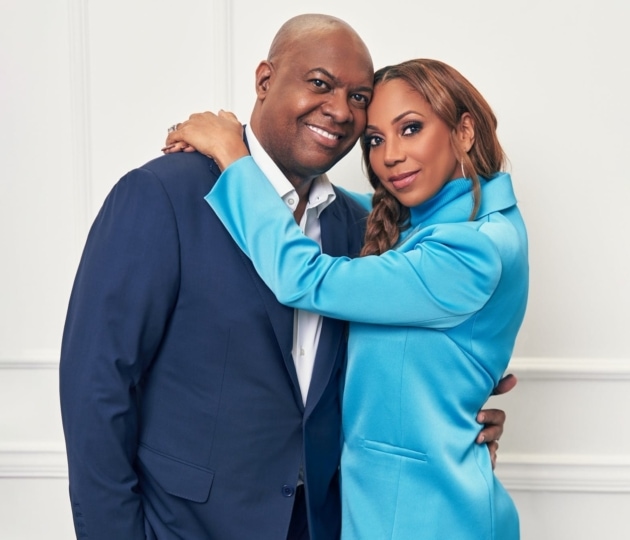 Holly Robinson Peete and Rodney Peete
Receiving the Humanitarian of the Year Award, their nonprofit HollyRod Foundation offers autism and Parkinson's support services for families.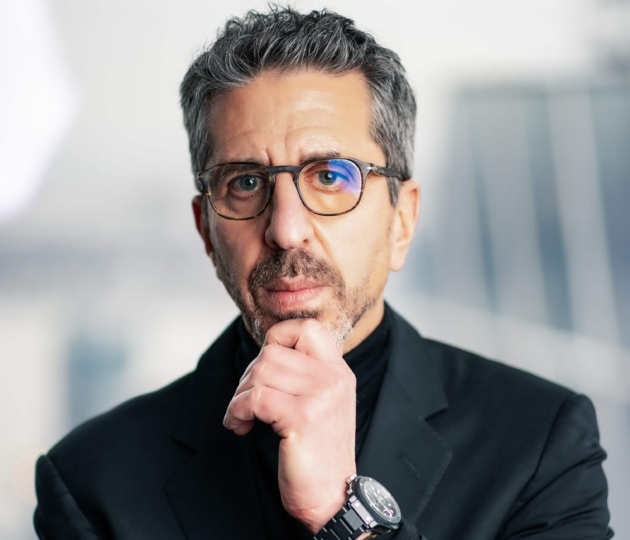 Jason Flom
Flom, CEO of Lava for Good and Lava Media, will receive the Lifetime Achievement Award for his work towards criminal justice reform.
LMPD Officer Nickolas Wilt
Wilt receives the Muhammad Ali Kentucky Humanitarian Award as one of the first officers on the scene of the Old National Bank shooting
Andrew Brennen - Confidence
Brennen co-founded and chairs the board of the Kentucky Student Voice Team and serves on the Education Assistance Authority board of directors.
Pashtana Durrani - Conviction
Durrani is an Afghan human rights activist and community development expert whose focus is girls' education.
Anna Luisa Beserra Santos - Dedication
Beserra Santos founded the startup Sustainable Development & Water For All - SDW to develop technologies that make access to water universal.
Nidhi Pant - Giving
Pant, Co-Founder of Science For Society - S4S Technologies, works at the intersection of agriculture, gender, energy, and financial inclusion.
Leon Ford - Respect
Ford was shot five times by a police officer, later working with police officers on cultural competency and to modify use-of-force laws.
Dr. Daniel Nour - Spirituality
Nour created Street Side Medics, a nonprofit, GP-led mobile medical service for people experiencing homelessness.
More about this year's awards
The 2023 Muhammad Ali Humanitarian Awards celebrated changemakers who are carrying on Muhammad Ali's humanitarian legacy. Awardees came from all over the globe to receive the honor and to showcase their just and compassionate work in building a better world for all.
Lava Records Co-Founder and CEO Jason Flom, who is responsible for launching the careers of Katy Perry, Lorde, and Greta Van Fleet, received the Lifetime Achievement Award for his work combating imprisonment injustices through the Innocence Project and his podcast, Wrongful Conviction. In his acceptance speech, Jason said the award was "easily the greatest honor of [his] career" and implored the audience to "open your eyes and ears, and the heart will follow."
Lonnie Ali presented Daniel Lubetzky, founder of KIND Snacks, with the Center's first ever Civility and Compassion Award for his decades of work to overcome hate seeded by extreme cultural and political division, most recently as a founder of Starts with Us. Lonnie urged guests to "see every day as the opportunity to be kinder."
This year's Kentuckian of the Year Award was given to Officer Nickolas Wilt of the Louisville Metro Police Department (LMPD), who was one of the first officers on the scene of the Old National Bank shooting earlier this year. Wilt, who was severely wounded in the incident, was motivated to join LMPD to serve and protect his community while educating and providing aid to those in need. The award was presented by Kentucky Governor Andy Beshear to Wilt and his brothers, who were all in attendance.
"Officer Wilt, I can never put into words just how thankful I am for you, your bravery, and your sacrifice," Governor Beshear said. "You are a true Kentucky hero and we love you."
Actress Holly Robinson Peete and her husband, former NFL quarterback Rodney Peete, received the Muhammad Ali Humanitarian of the Year Award. The couple founded the HollyRod Foundation to raise awareness and provide resources to families with a loved one who has received an autism or Parkinson's Disease diagnosis. The Peetes were inspired to start the foundation to honor Holly's father, actor Matthew T. Robinson Jr., who was diagnosed with Parkinson's Disease at the age of 45, and their son RJ, who was diagnosed with autism at the age of three.
"We will always carry the torch, literally and figuratively, of Muhammad Ali to light our way as we continue to pour services and support into these deserving communities,"  Holly Robinson Peete said.
Andrew Brennen became the first Kentuckian to receive a Core Principle award. Brennen co-founded Kentucky Student Voice, which engages young people as research, storytelling, and policy partners to uncover the impacts of today's most pressing issues, including race and belonging, school safety, and the COVID-19 Pandemic, and to create more just, democratic Kentucky schools. He ended his speech by thanking the Ali Center for "placing a spotlight on the role young people play in changing the world."
Pashtana Durrani, 25, received the Conviction Award for her courageous work as founder of LEARN Afghanistan to educate girls and women in the country. Durrani has educated 7,000 girls and boys in Kandahar and trained more than 80 teachers in digital literacy.
"Someday, hopefully… a girl doesn't have to wait for the issues to resolve before she can go to school," Durrani said.
Anna Luísa Beserra Santos, 25, from Brazil, received the Dedication award for her work to provide safe drinking water, handwashing, and sanitation to rural families. She is the founder of Sustainable Water and Development for All and a United Nations "Young Champion of the Earth."
"Our mission transcends borders as we endeavor to amplify global impact," Beserra Santos said.
Nidhi Pant, 30, from India, received the Giving Award. Pant is the co-founder of S4S Technologies and her work focuses on sustainability and inclusion by empowering women to be climate champions, farmers, and entrepreneurs.
Swapnil Kokate with S4S Technologies accepted the award on Pant's behalf, stating many women farmers are "working everyday to change their life and their communities."
Leon Ford, 30, was paralyzed when he was shot by police officers during a traffic stop in Pittsburgh in 2012. He received the Respect Award to honor the work of his organization, the Hear Foundation. Through his collaboration with Pittsburgh Police Chief Scott Schubert, Ford's Hear Foundation tackles issues of gun violence, racial justice, and police reform.
"I accept this award not just as a personal honor, but as a reminder of the work we all have before us," Ford said. "In the spirit of Muhammad Ali, let us strive for a more just and compassionate world. Let us be champions not just in the ring of our own lives but in the arena of humanity."
Dr. Daniel Nour, 27, became the first Australian awardee accepting the Spirituality Award. Dr. Nour founded Street Side Medics – a mobile medical service specifically created for people experiencing homelessness.
"My dream is to continue growing Street Side Medics to be an international organization, so that not one single person experiencing homelessness struggles to gain access to healthcare," Dr. Nour said.
For information on how to sponsor or be a part of the Muhammad Ali Humanitarian Awards, email us here.